Men's Ministries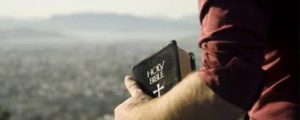 Men's Ministry
Men's Ministry – A Definition and Commission
One might wonder how men's ministry is any different from a woman's ministry or for that matter, any kind of ministry. After all, it would seem that ministry, if done in service for the Lord, is all the same regardless of the gender, age, or race of the individual serving.
Men's Ministry is the active pursuit of men in order to connect them to God, His Word, and other men for the purpose of winning, growing, and training God's man in Christ.
We know one thing for sure — God will use the heart and life of anyone who chooses to make himself available to Him. The Bible says, "Go and make disciples of all nations, baptizing them in the name of the Father and the Son and the Holy Spirit." This is the great commission spoken by Jesus Himself. In other words, Jesus Christ is commissioning His followers to go into the entire world and reproduce believers. This is a big calling.
This raises a question. How do we reproduce believers? Can a men's ministry enable a man to better understand his calling in life and how to achieve it? Can a men's ministry challenge a man to grow deeper in intellect, emotion, and spirit? Can a men's ministry teach men how to stay sexually pure? The answer to this question is a resounding yes!
Men's Ministry – Begin the Process
The first step in forming a vital men's ministry in your local church or small-group community is to decide what you want to see happen in a man's life. Once this is determined, you will need to raise up leaders who will catch the vision and help you lead a potential army of men into a deep relationship with the Lord.
Men's Ministry – Non-negotiables
In order to have a strong and balanced Christian men's ministry, you will have to build a framework of non-negotiables. Here are eight biblically-balanced benchmarks for a healthy ministry to men.
Men's Ministry – A Challenge
Get connected at the local church into a men's ministry. Start with an interactive men's Bible study where men can grow and encourage one another.
Get help. There are many great resources to help you succeed in men's ministry. A great source is Every Man Ministries. They are very approachable and offer practical and effective advice, conferences, resources, and training.