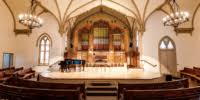 JKREA Ministries
We are California Base Evangelistic Organization. Please visit our pages and pages and get involve in our ministry. We are looking forward to go around the world and spread the Word of God as well as work through all of our Ministries. Please visit our JKR Sites and JKR Ministries. Please Visit Again. Thanks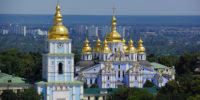 JKREA Bibles Collection
The JKR Library and Bible collection have more than 300 newest to 400 Years Old Bibles. Every Language Bibles and Many Urdu Christian Books Song Books Bibles and New Testaments which many of these are available through our online store. check http://JKRStore.org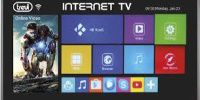 JKREA Masihi TV and Radio
JKREA have TV and Radio Sites. Visit MasihiTV.com and MasihiRadio.com & be a part of Music Ministries as well as Prayer Group by Telephone and Small Group. Welcome to JKREA Information Technology Ministry Site. You will find our all sites within this page. When you go to our menu's by clicking JKR Sites.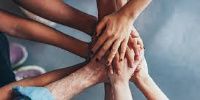 Evangelism and Outreach
Around the world and around the clock the JKR Evangelistic Association shares the Good News of Jesus Christ with Millions of people every year. Festivals & Celebrations: Our Festivals, Crusades, and Celebrations have spanned the globe with one purpose—to proclaim God's love to people who need Jesus Christ.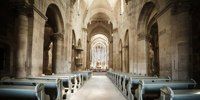 Ministries Since 1972
Off course the ministry people and Evangalism was different than. Today we are walking step to step with the latest Technology. Information system. Our music is historical we are coming from singing Bhajan's Geets, Hymns, Zabur and now Gospal. Our music also traveled from Harmonium Tabla to latest greatest Instruments with Old Classical music to western music and with latest Fusion style. Please visit our Radio, TV and Music pages for more insoramtion and listen to our sermons.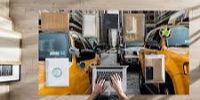 Internet Evangelism
People around the world are searching for answers online. Many find hope through Search for Jesus. Would you join us to make a lasting impact for God's kingdom and see lives changed by Christ? You can serve with us as an online counselor, discipleship coach, or email responder, or get your church involved. If you have a heart for sharing the Gospel, an Internet connection and a few hours a week, consider making Search for Jesus your own personal ministry–a way for God to use you by reaching hurting people around the world in their time of need.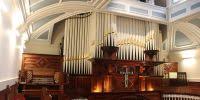 Become a True Servant
Paul's example shows us that we must speak in the language of the community in order to be understood. Unfortunately, over the past few years, I have watched as some church planters have endeavored to "be relevant" to the community by softening or "watering down" the message of the Gospel. They have indeed blended in with the community, become a positive influence and motivator, but have abandoned the core teaching of Christianity, repentance and surrender to God. Let us further break Paul's mindset into two parts.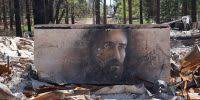 Remain True to God
Study the Word. Be sure that you are presenting the truth. In order to be effective at leading people to Jesus and church planting, you must put aside your own ego and pride. What usually causes a "watering down" of the message is the fear of being rejected. You must point people to Jesus AT ALL COSTS! The Apostle Paul sacrificed much in his endeavor to win souls for the Kingdom. His reward was two-fold, eternal in heaven and immediate in the faces of those whose lives were transformed through the Gospel that he preached.