Music Group
Band, Musicians and Singers
The team consists of the following people…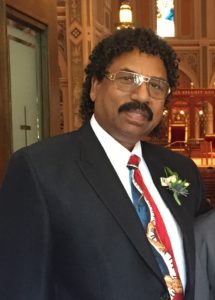 Isaac Mall. Isaac is currently the minister of Community Church Vacaville CA.  He leads the 'Music Ministry' team and has also led the music at a number of conferences Churches in Pakistan, He is been Choir Director of Karachi Christian Convention where he produced and intruduced many Church songs. He is composer and Church Organist, Pianist for over 55 Years.
---
Andrew McKenna. Andrew is the full-time pastor of Christchurch Market Harborough having previously worked for two churches in Cardiff. He holds an MA degree in Theology from WEST where his work focused on the biblical theology of singing. Andrew is married to Ruth and they have two sons.
---
Philip Percival. Philip is the Music Director at St Ebbe's Church, Oxford, and helps run Emu Music in the UK (http://emumusic.com) and Australia. He is passionate about seeing Church musicians trained well and teaches the Bible and practical skills at conferences and seminars in the UK and abroad. He also writes songs, and is perhaps best known for We Are His People and the music for Consider Christ and Never Alone. Philip has a lovely wife, Kate, and three great kids. (www.philippercival.com)
---
Richard Simpkin. Richard is married to Philly, and they have two young boys, Ollie and Charlie.  Richard's musical training was as a chorister at Lichfield Cathedral, music scholar at Eton College and organ scholar at Lichfield Cathedral and Cambridge University.  After a short spell of finding out that teaching wasn't his strongest skill at Felsted School, and after being turned down for training in the Church of England, he was appointed as music co-ordinator of St Helen's Bishopsgate in the City of London in 1995, where he has been ever since.  He writes a monthly column, 'The Music Exchange' in Evangelicals Now.  Football team?  Hednesford Town, of course.
---
Andrew Towner – Andrew Towner serves as a Vicar in Carlisle, having worked previously at Christ Church Mayfair and Christ Church Beckenham. Andrew has a passion for encouraging and equipping others by teaching and training, has completed a MTh majoring on the Psalms and is currently doing research on John Newton's pastoral counselling. He is married to Katie, and they have three young children: Jonathan, Joshua and Naomi.
---
Peter Turnbull – is the music coordinator at Christ Church Fulwood, Sheffield, overseeing a diverse range of music. He is especially interested in writing and discovering new Christ centred, Biblically faithful, congregational friendly songs of praise and worship. He is married to Morag and they have a daughter called Ruth and a brand new son called Jamie.