Our Vision and Mission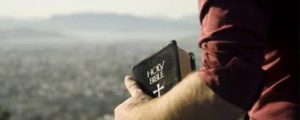 The Vision
The vision of "Jeevan Ki Roti" is to be an essential spiritual and practical resource model guiding believers to Jesus Christ while exhorting and training His disciples to become the ideal church as God intended; ultimately transforming His people into the visible image of His Son.
The Mission
Our mission is to share the Gospel message the people who know and do not know Jesus Christ and to educate, equip and empower all to live a new hidden in Him.
The methodology
We will accomplish this by using practical teachings and living a lifestyle that provides understanding and application on how to use God's principles, laws, and His Word (Jesus Christ the living Breach), for victory in your day-today life. Our aim is to assist you, the believer in understanding God's vision and purpose for your life.
Email us: admin@jeevankiroti.org
We would like to add people around the world to join our JKREA Ministries. Please email us and we will add you in our websites.
We believe in partaking the word of God as essential to the growth, nurture and to sustain our life like bread. Jesus himself said I am the bread of life which came from haven above. To support this notion Jesus birth in bethlehem which is the house of bread carries the very theology that he is the bread of life.  Jesus called himself the bread of life in the event of the last supper with his disciples as we read in the Gospels, "then he took bread and gave thanks and broke it and gave it to his disciples and said this is my body given for you.